Fourth in ten-part series: Noel Carroll's masters record just one of his numerous contributions
Almost twenty years after Noel Carroll competed in the Tokyo Olympic Games [46.8 in 400M first round], the late Irish athletics icon and two-time Olympian ran 50.60 for M40 400 meters on June 15, 1983.
How does that time rank? For starters, it is an Irish masters record and, for example, in 2012 would have ranked No. 5 in the world for M40.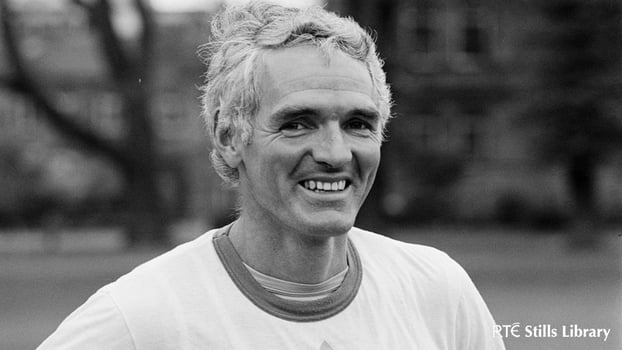 Noel Carroll was a fixture in Irish athletics for decades and at lunch time could regularly be seen training at Trinity College. Carroll was breaking two minutes regularly for 800 meters well into his forties.
I personally witnessed this in a graded meet at Santry in the mid 1980s. I remember thinking that I was not only having trouble beating the younger guys, some of these older lads could outrun me also. My coach at the time Lar O'Byrne of Clonliffe Harriers had a good chuckle at this spectacle telling me: "Conway, you have work to do."
• • •
Noel Carroll's memory lives on, not just for his masters record, but for athletic feats for Villanova, Ireland and Civil Service Harriers. His contributions to Irish professional life have been well-documented, including a story by the New York Times in 1998 when he died suddenly at age 53 of a heart attack while training at Trinity College.
Here is an excerpt from the New York Times:
Since his competitive career ended in the 1970's, [Noel Carroll] had spent 24 high-profile years in a continuing public dialogue with aggrieved citizens and municipal critics as the official spokesman of the so-called Dublin Corporation, the city's chief operating authority. Since 1996 he had held the equally high-profile position of chief executive of the Dublin Chamber of Commerce.
For all that, sports fans in the United States can be forgiven if they recall Mr. Carroll chiefly as the oversized Irish speedster who caught the eye of Villanova's legendary track coach, James F. Elliott, at the 1962 Millrose Games in New York and went on to turn an Irish trickle started by Ron Delany into a tide as a pioneer of the famous Irish-Villanova pipeline, which drew a torrent of star Irish runners like Eamonn Coghlan and Marcus O'Sullivan to suburban Philadelphia. Full article.
• • •
Noel Carroll on You Tube: 1990s, Noel Carroll, former Irish International athlete, interviewed by David Hanley.